COVID Precautions
With the recommendations of the World Health Organization, UNICEF, and CDC, our Re-entry Taskforce has worked diligently to navigate through the anticipated continued unpredictability as virus variants continue to influence and disrupt what we used to perceive as the "norm". Dar Jana is committed to not allow unpredictability to affect our rigorous curriculum, attention to our students, and continued reputation of being a leading school. Our teaching model is based on best practices from International schools that have re-opened globally. Several parents have reached out to the school to thank our leadership teams for our continued ethical leadership and transparency despite "hard times" and challenging mandates. We are proud that our staff are vaccinated and that middle and high school parents are exercising their right to have their vaccinated child report physically when emotionally and psychologically ready. We are grateful to be serving a close-knit community that agrees that our children always come first. Compliance to our precautionary measures to minimize risk is essential, especially as a school that is looked up to and respected by other organizations. Respecting boundaries we put in place, and perhaps sacrificing some freedoms we were all used to, and enjoyed before, for the sake of safety will be challenging for all of us.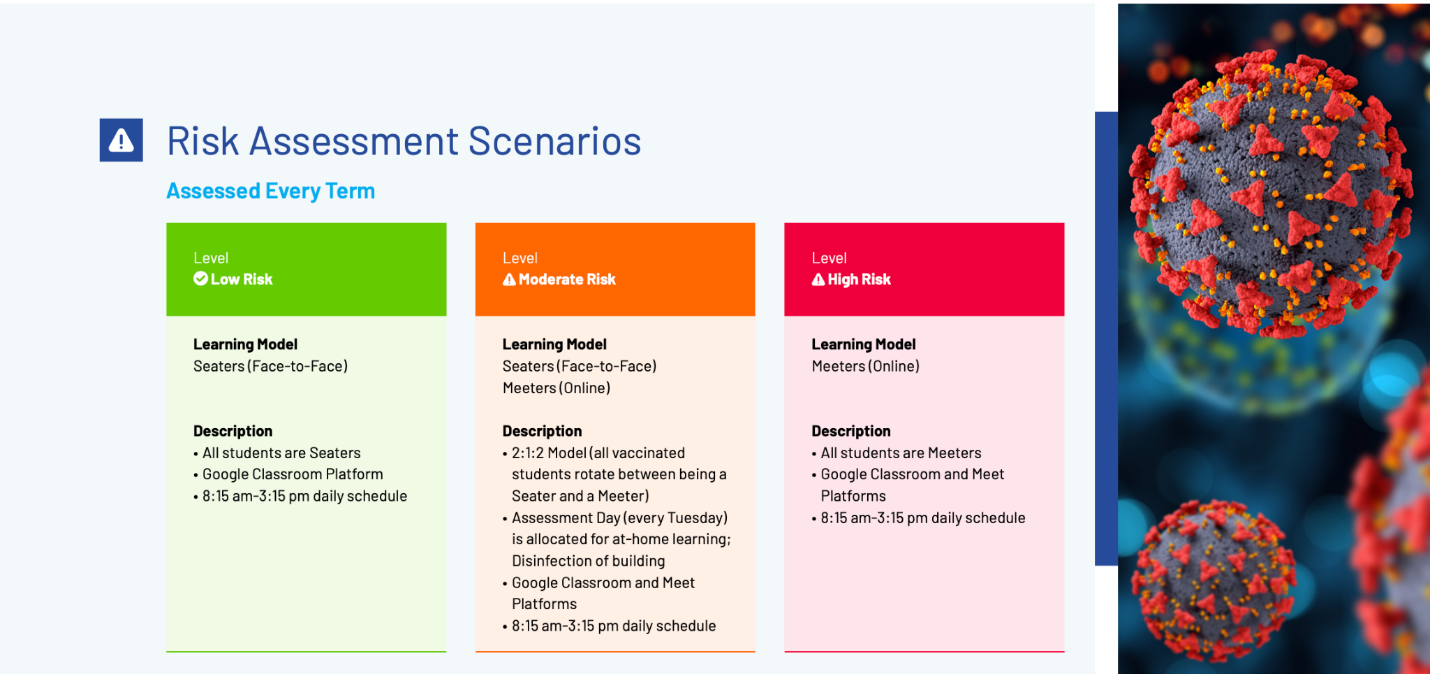 School Cleaning and Disinfecting Guidelines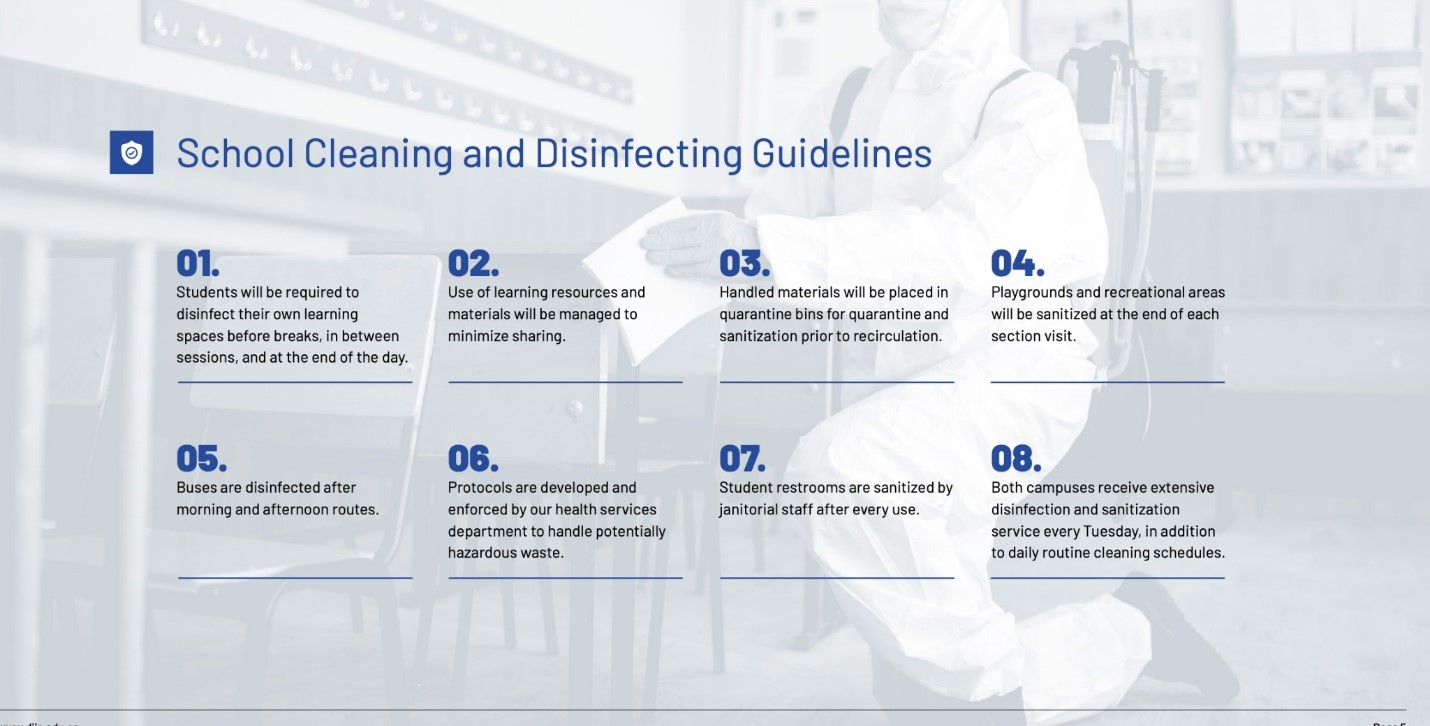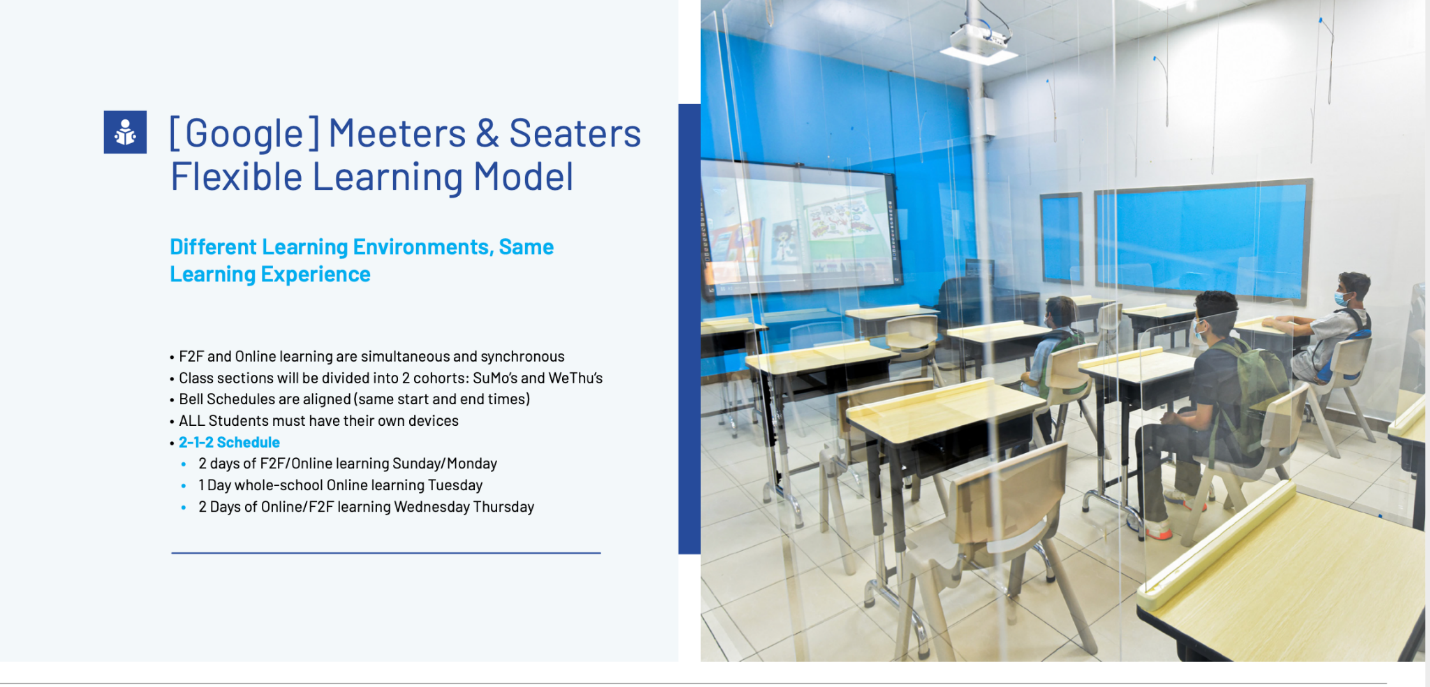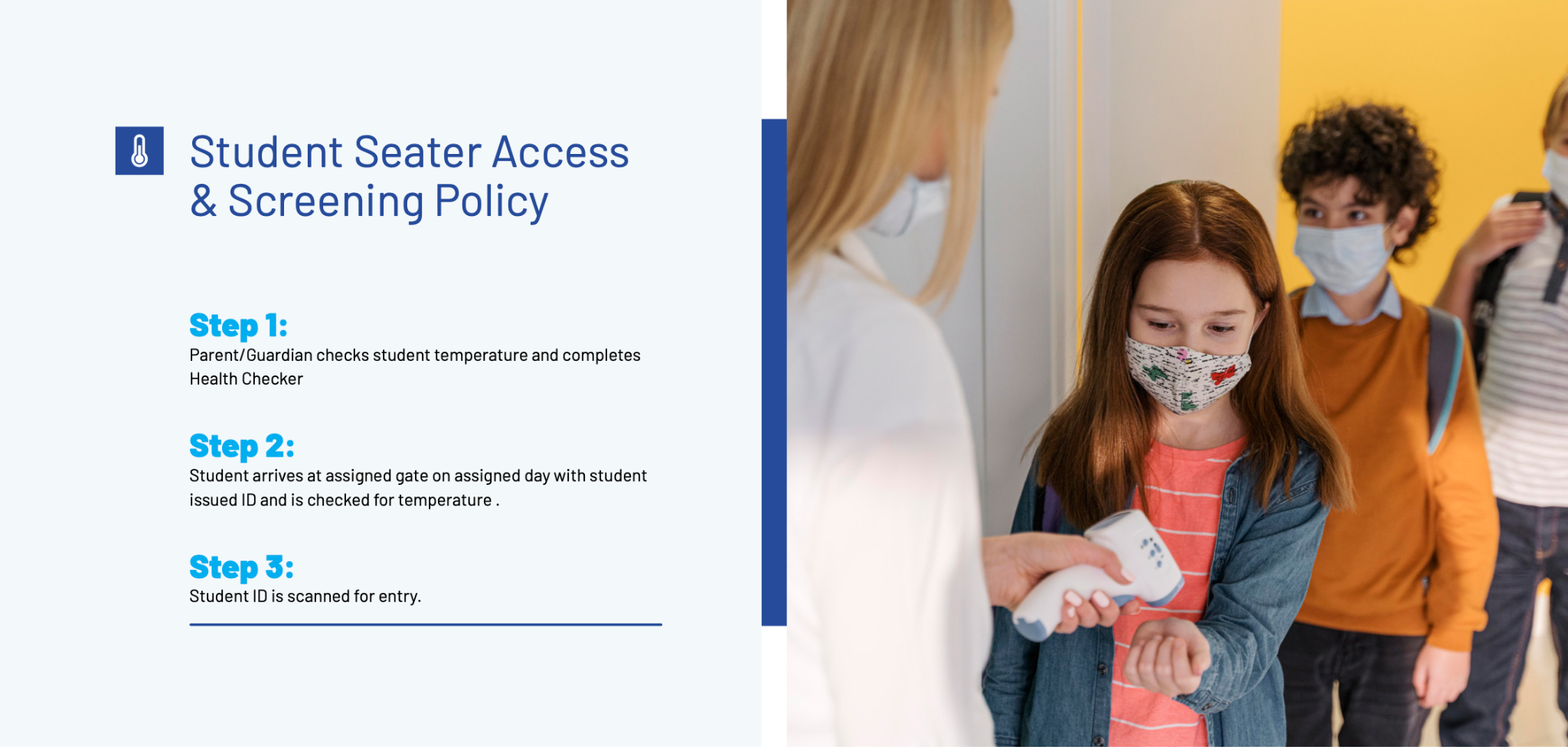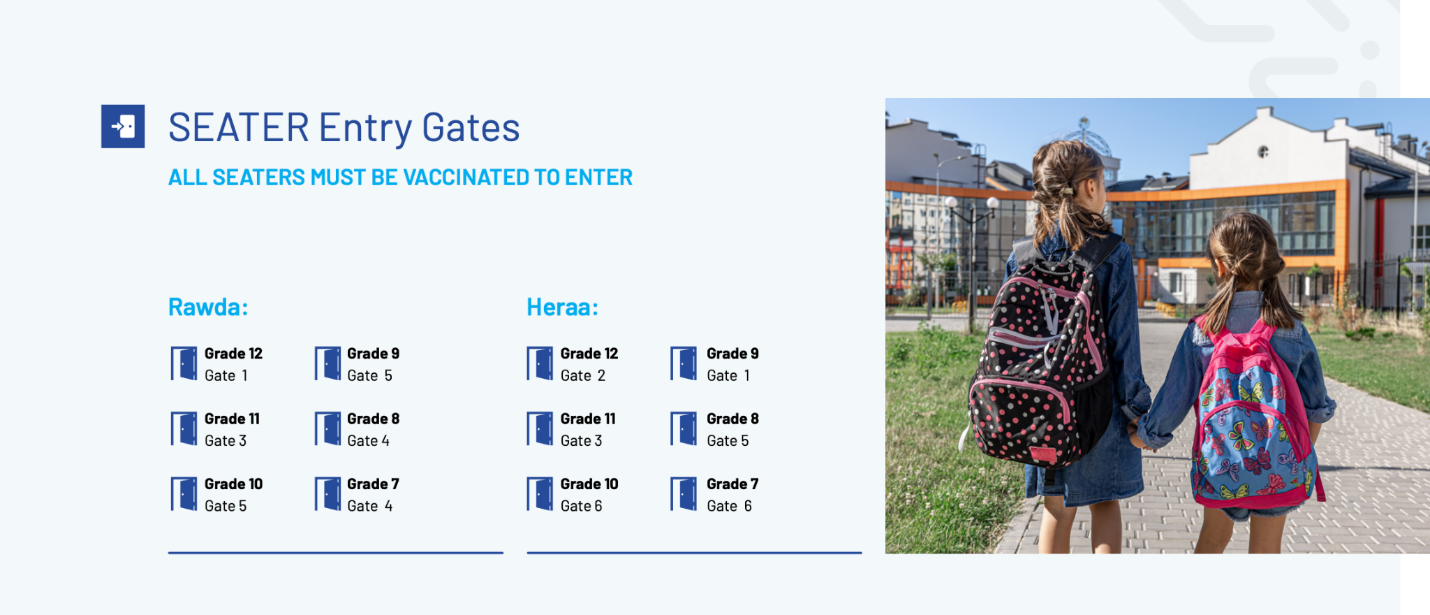 Health Check Portal
1. First Validation: Check student status on Tawakkalna. Status must be immune.
2. Second Validation: Parents submit temperature checks daily. Temperature must be within normal.
In order to be able to enter the campus or ride the school bus, students must fulfill the two validations' requirements. Otherwise,access will be denied to ensure the safety of the overall school community.
Parents are requested to submit their daily temperature logs through the Health Check Portal, which is directly linked to each student's ID card.